If you are looking for the Read Mobile App version of this FAQ article, click here.
Note: Searching for a journal by its title can only be done on the mobile versions of Read.
Web:
Hover over the top-right of the homepage, where it displays your name. This will prompt several options to pop-up. Select

My Subscriptions

.

* Alternatively You can click on Followed Journals and click Edit.

On the My Subscriptions page, scroll down to where it says Journals to Follow.

Make sure you are on the "All Journals" tab.

Click on a journal to start following it, or click on a highlighted journal to unfollow it.


Any changes you make will be saved automatically!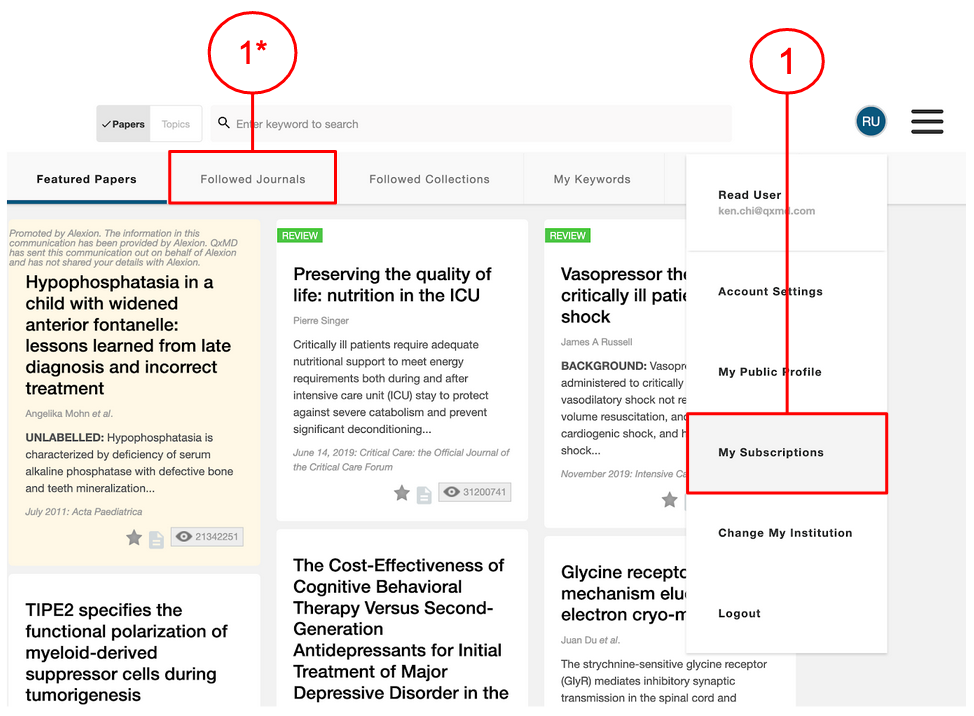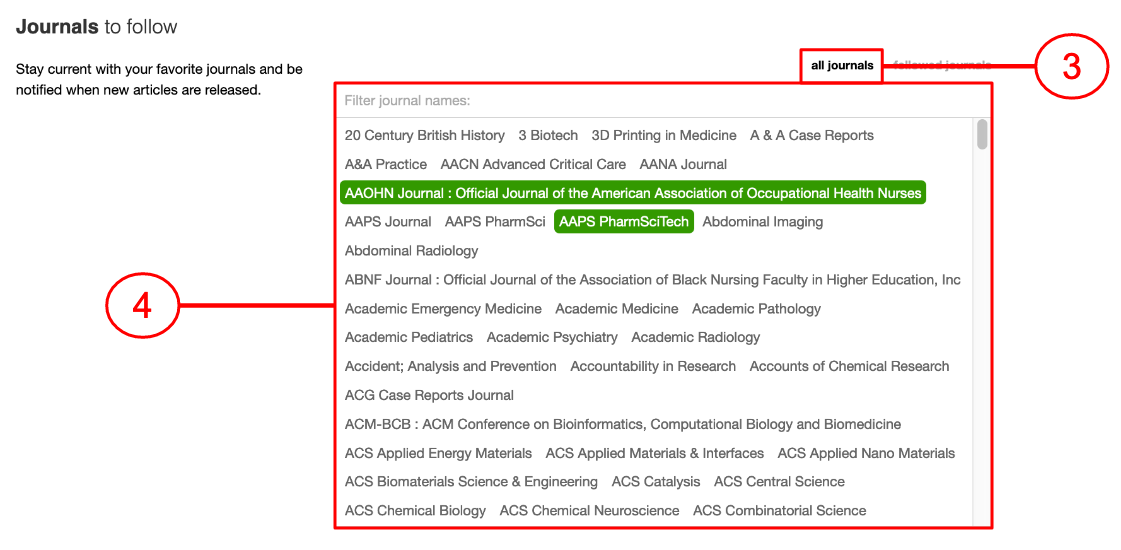 We'd love to hear what you think about the application or if you have any ideas that could help improve the Read experience! Please feel free to share your thoughts through this quick survey!