As someone who deals with digital library services or collections/resource management, librarians are an essential part of healthcare as medical professionals depend on the latest and most relevant research to use in their practice. With the Collections Widget, you can decide what content to bring to the forefront of your community. All you need to do is copy and paste the code in the instructions below, into your website (code editor)! To learn how to curate your own collection of articles, click here.

We've noticed some librarians have already started to create their own Read-centered Lib Guide pages. Whether you find Collections created by other medical professionals within Read, curate your own Collections, or include physicians at your institution to contribute to Collections, this method has proven to be impactful in disseminating information and getting the attention of your community. Here's an example, below: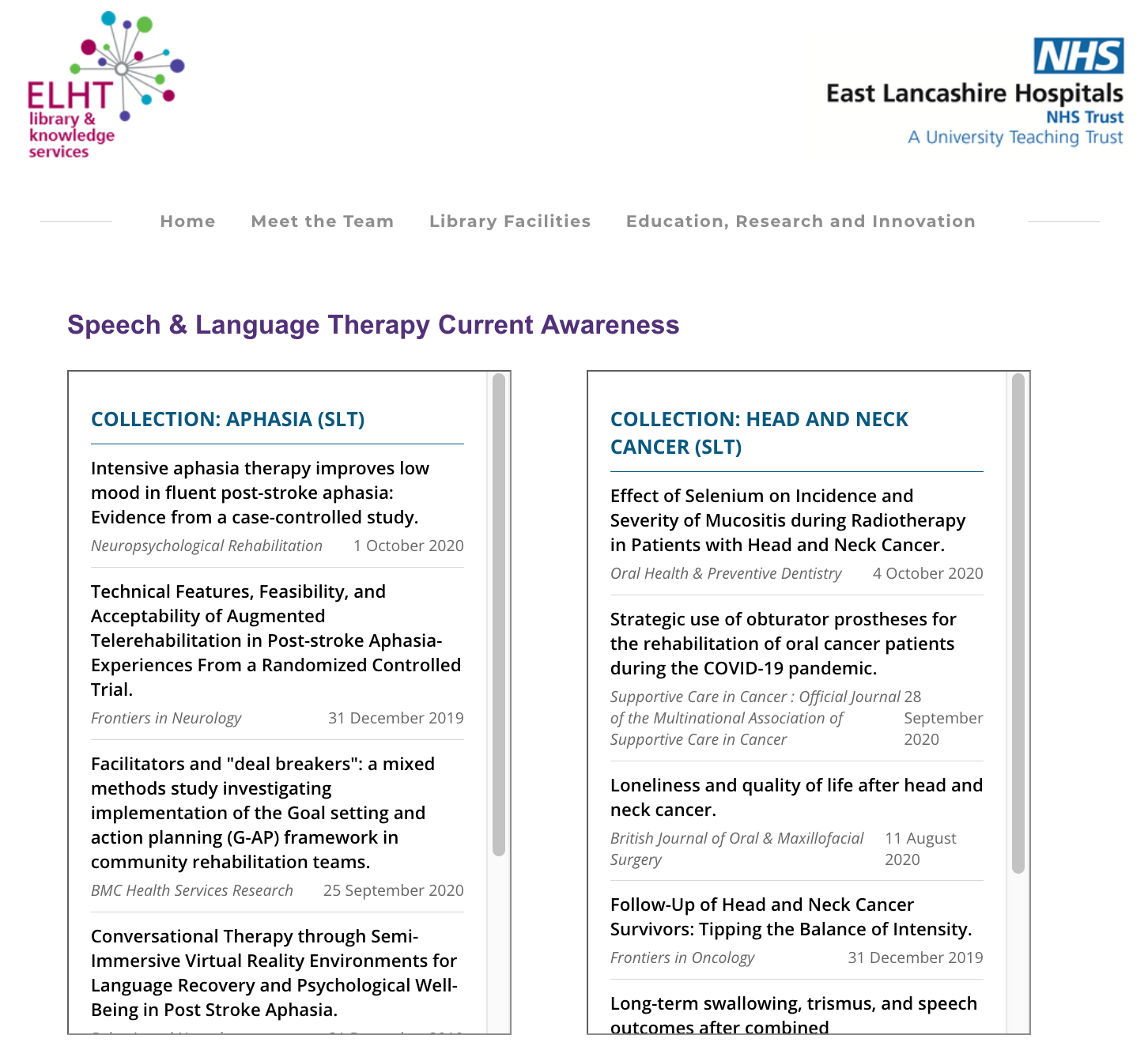 Example of Read's Collections Widget (Functional):
How to Embed Read Collections to your Website:
Create your Personal Collection. If you are not sure how to do this, please check out this guide.
Make sure your Collection is set to Published/Public.
Copy and paste the code below into the code editor of the page you want to add Collections to:

<iframe

src

=

"https://embed.service.qxmd.com/?collection=19211"

width

="

400"

height=

"600"

></iframe>

Change the dimensions of the widget based on your preference by changing the

width

and

height

.
At the end of the URL you want replace the

Collection ID

we provided,

https://embed.service.qxmd.com/?collection

=

19211

,

with the ID of the Collection of literature you would like to render in the widget

. Please see below on how to find a Collection ID.
How to Find a Collection ID:

Note: you can only get URLs for Public Collections
Click on the icon of your initials at the top-right side.
Select the option for My Public Profile.
You should be taken to a page with a list of all your Collections and their Collection IDs, which you can use for the Embeddable Literature Collections feature.
How to Find Collection ID of a Collection Created by Another User:
Click on the name of the Collection. You will be taken to the Collection's page with the URL, where you can find Collection ID at the end of the link.
Adding a Pre-Made Collection:
Attached to this FAQ article is a file called Pre-Made Collections.xlsx. In this file you can find 60+ various Collections that have been curated by us, starting from our COVID-19 curation to our Collections for top papers in 2020 for all listed specialties within the app. All you have to do is choose the Collection you would like to embed, and then copy-and-paste the code into your website's code editor. You should then find yourself with a nice looking widget like the one above!