If you are looking for the Read Mobile App version of this FAQ article, click here.
Web (Email):
On the main page of Read by QxMD, hover over where it says your name near the top right corner. This will prompt a pop-up with several options. Click on either your Username or on Account Settings.
On the My Profile page, replace your current email address with the new email address you want to change it to.
Click Save Settings.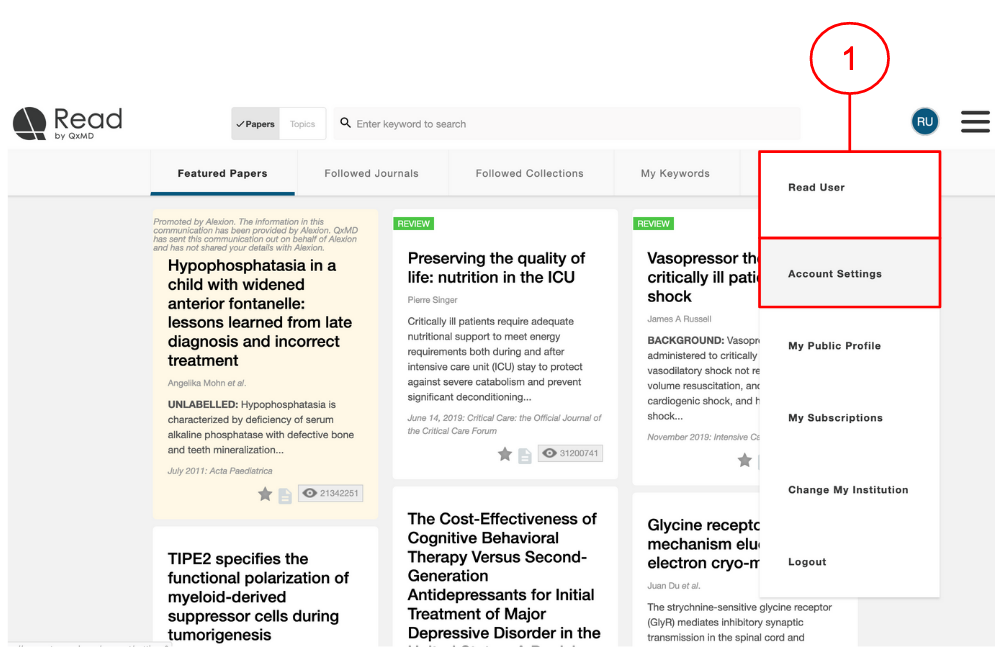 We'd love to hear what you think about the application or if you have any ideas that could help improve the Read experience! Please feel free to share your thoughts through this quick survey!