Notifications help you stay on top of the most popular articles based on your personalization settings, such as profession and specialty. You can choose to receive notifications based on the Journals, Keywords, Collections you follow, and more. These can either be in the format of Push Notifications, which are sent to your mobile device, or Email Notifications. Here, we will show how to enable and customize your settings for Read notifications. If you are looking for the Read Web version of this FAQ article, click here.
Part One: Setting Up/Changing your Notification Settings on Read

Please Note: Each type of notification occurs weekly in order to make sure you are not spammed, and also for the Read app to take the time to make sure its recommendations are relevant and useful.

From the homepage, click on the

Account Settings

icon at the top-left corner.

On the

Account Settings

page, select

App Settings.
Choose the option for either Email Notifications or Push Notifications based on which type of notifications you would like to make changes to.

Select the notifications you want to receive from each category.

Once you have finished making changes press the Back button. Your changes will be saved automatically.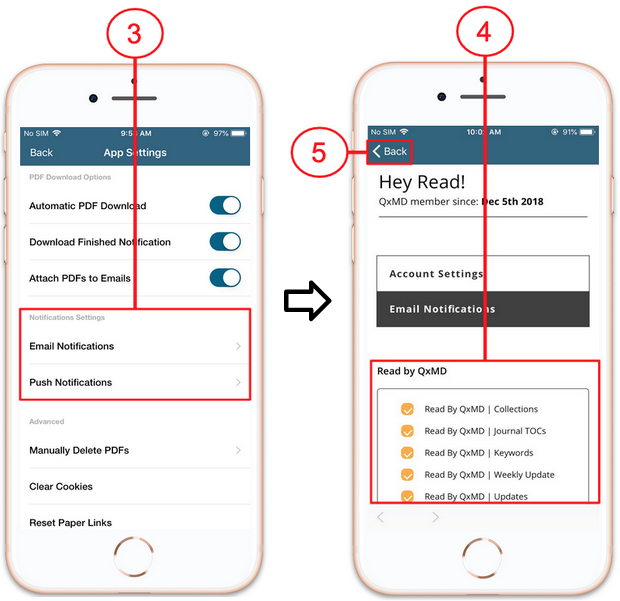 Part Two: Allowing Your Mobile Device to Receive Notifications
Once you have downloaded the Read app, go to Settings on your mobile device.

Click on the Notifications option.
Select the Read app.
Make sure your mobile device is set to Allow Notifications.
We'd love to hear what you think about the application or if you have any ideas that could help improve the Read experience! Please feel free to share your thoughts through this quick survey!